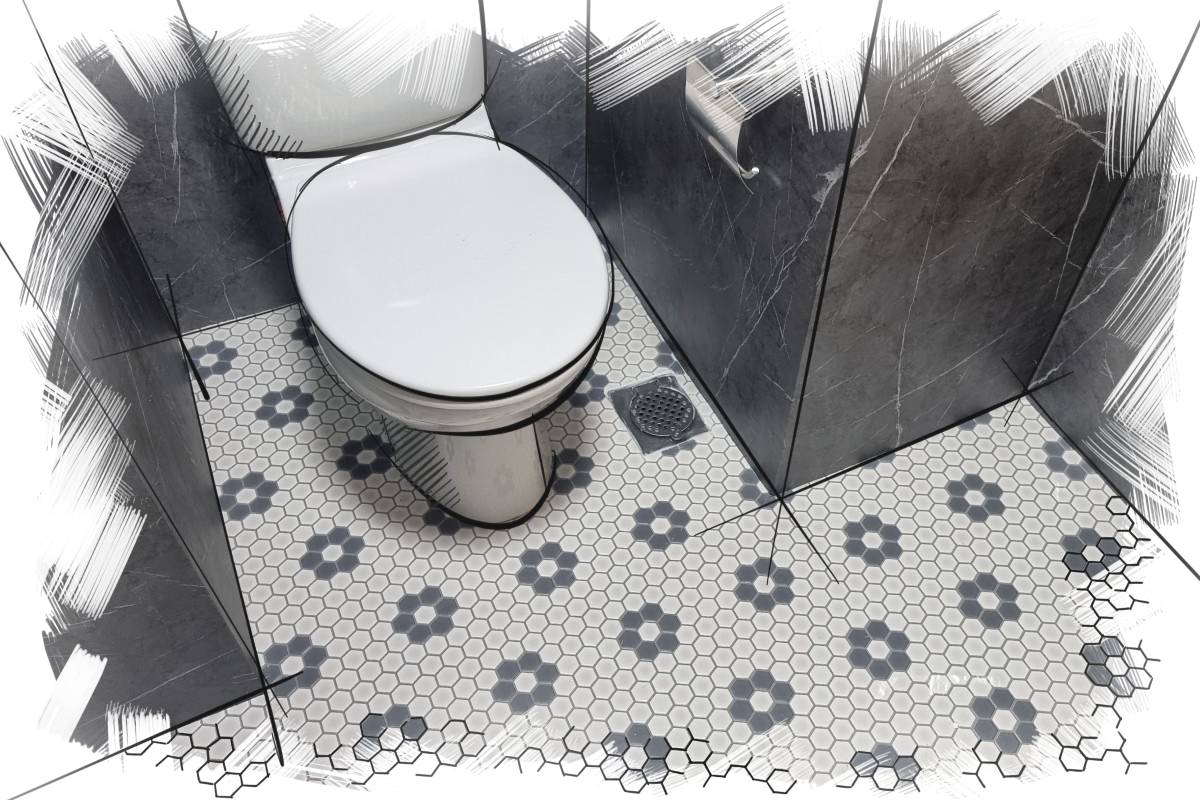 These specialized bathroom tiles are special waterproof floors for wet environments. Our cushion floors are easy to install and maintain. You can clean it using a simple wet cloth or mop. The floor tiles can also be used in a significant place where an amount of moisture is expected. It is also sometimes used to replace higher maintenance flooring, like carpet.
Change your bathroom into something new and have a refreshing feeling of a new bathroom.
The custom emboss on the tiles gives more friction, especially when it contacts bare feet. Its zero water absorbency truly makes it a solid surface to walk on.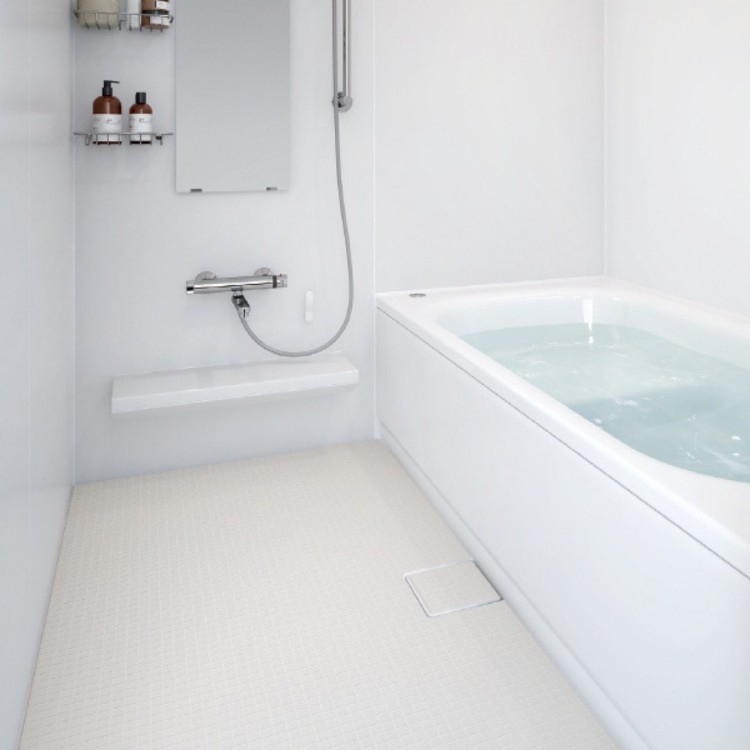 Thanks to the Bathna hydro coating, water drops are repelled by the floor sheet, and forced to spread evenly, reducing the time needed for the water to evaporate and for the tiles to dry off.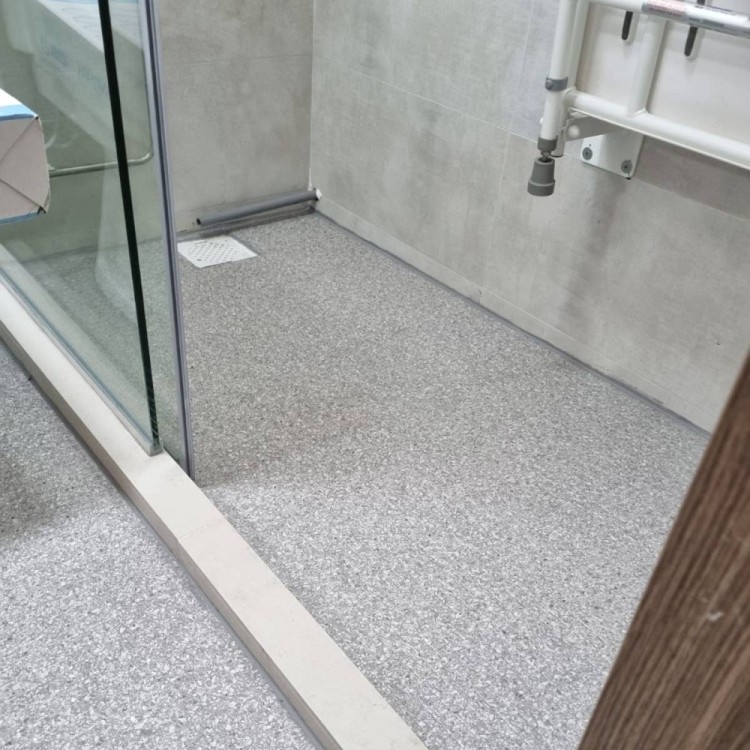 With an insulating material installed within these floor sheets, you'll never feel cool bathroom floors again when using this as a shower and bathroom floor.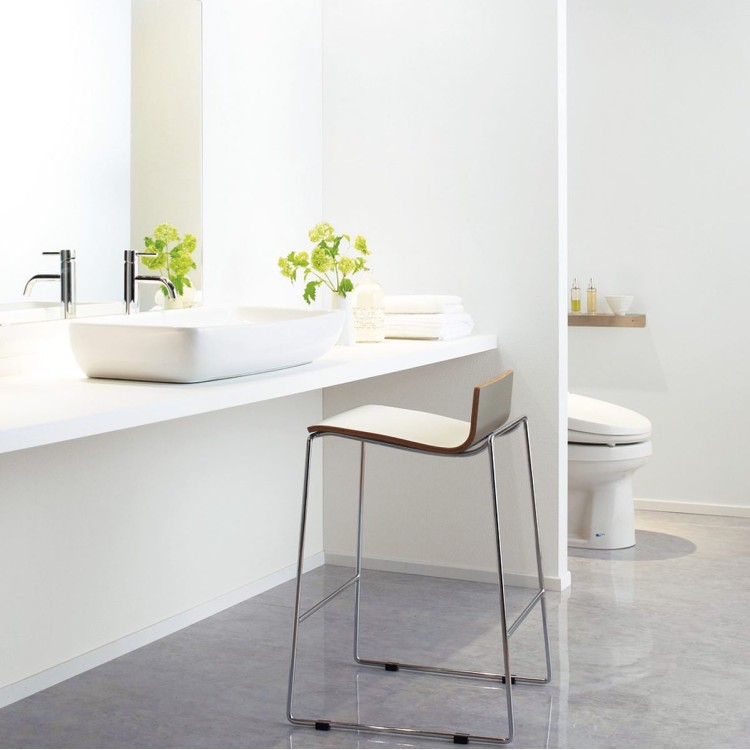 The soft foaming layer ensures cushioning, durability and strength to endure in a wet environment. This allows the sheet to stay in the same form, even if a heavy weight was dropped onto it.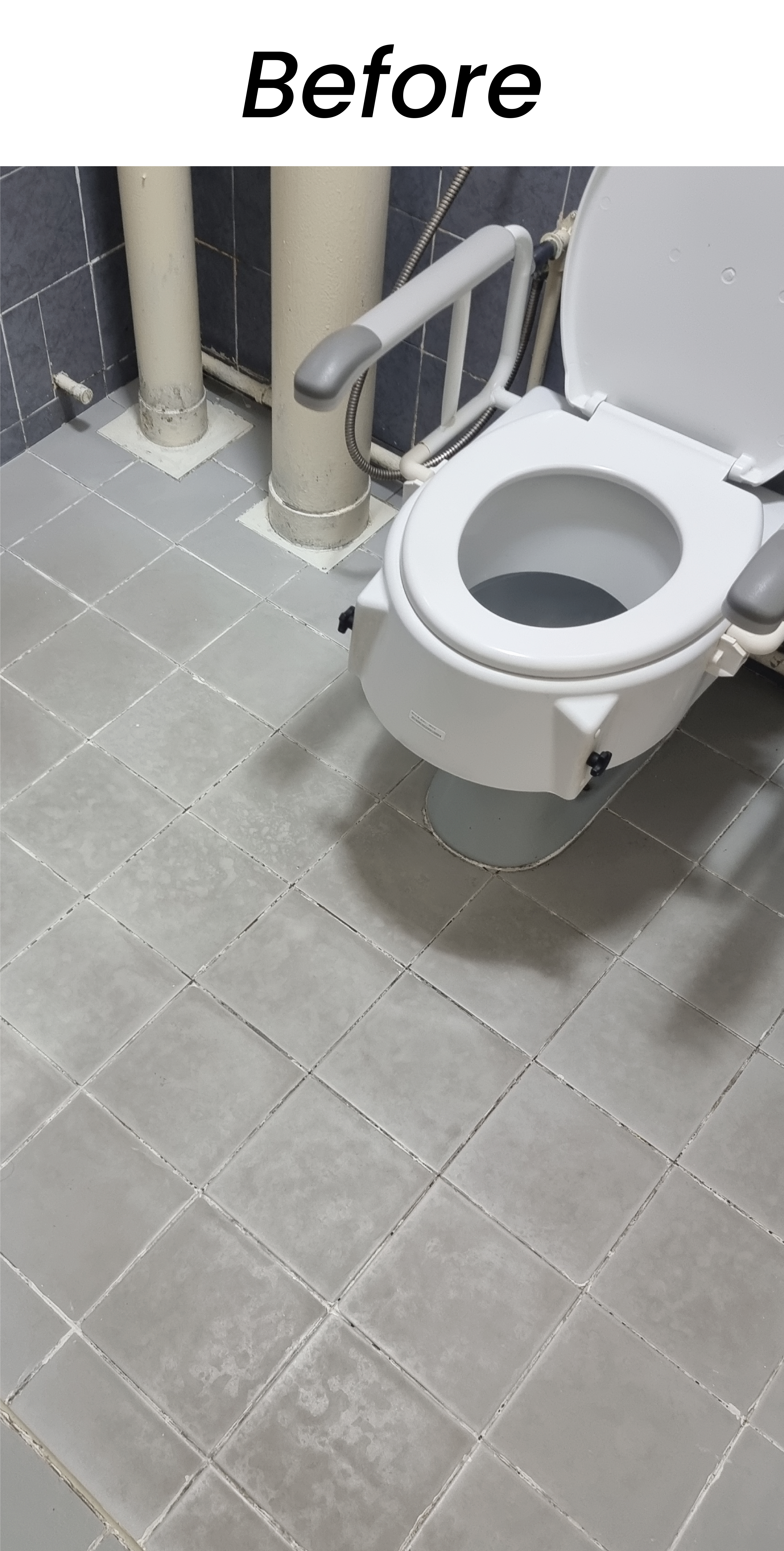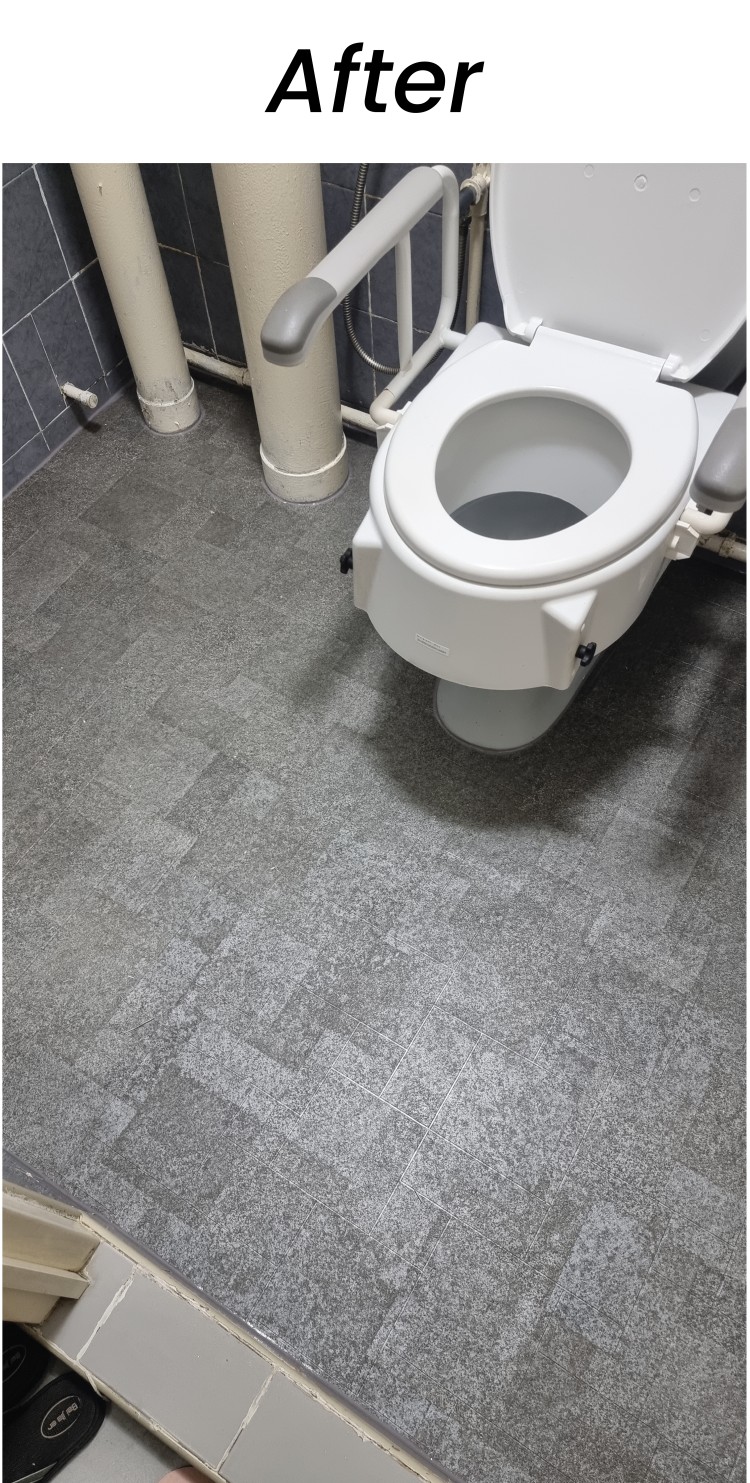 Here are instructions manual how to maintain Japanese Bathroom Cushion Floor.
Daily Care
Flush out foamed dirt, scale, soap rubbish, etc. with hot water.

Rinse the entire bathroom with water to lower the temperature in the bathroom.

Ventilate and dry the bathroom.

Periodic Maintenance (when dirt becomes noticeable)
Flush out foamed dirt, scale, soap rubbish, etc. with hot water.

With the use of sponge and neutral detergent, rub the dirt off caulking and dent lines on the floor sheet.

Rinse out the detergent with water.

Ventilate and dry the bathroom.
These floor sheets are also easy to remove and replace, reducing the labor needed for installation and removal. Make your bathroom look like new again with Japanese Bathroom Cushion Floor.