11 Sep
1 Comment(s)
1130 View(s)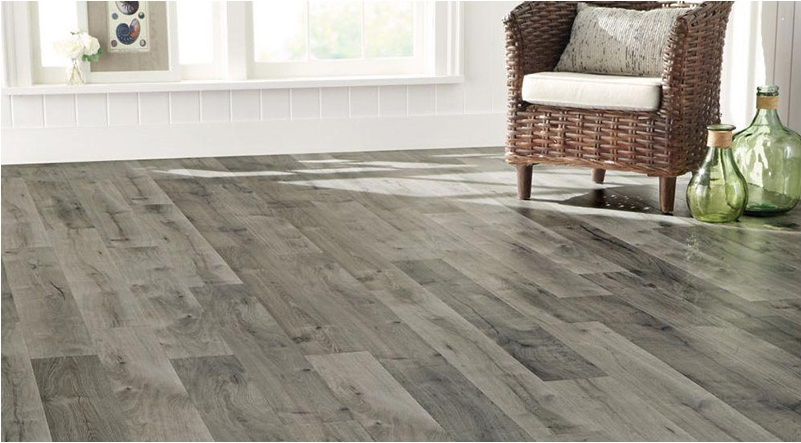 Vinyl flooring is commonly known to offer a softer flooring surface option than other types of flooring. Vinyl flooring is typically backed with felt or foam. The soft layer allows the floor to be more flexible so that you can stand on it longer. In addition, vinyl flooring is the least expensive type of flooring, does not require hacking and is quite popular among homeowners. Vinyl flooring can come in variety of designs that mimics the looks of hardwood or stone flooring, typically very to tell apart the differences between a vinyl flooring and actual wood flooring. Some vinyl flooring even comes with variety of unique wood colors that hardwood could not.

Vinyl flooring can be highly durable hence you can rest assure that the flooring will not wear out. Vinyl flooring manufacturer stand behind their products and typically offer long-term warranties. Well-maintained vinyl flooring is expected to last for more than 25 years. Vinyl flooring is also very resistant to water and dirt, which means that it can be installed directly over other types of flooring. This flooring will not even need to be removed first. Vinyl flooring can help with floors that have a lot of cracks. When it comes to cleaning, little to no maintenance is needed, just occasional sweep and mop.
About Sakura Luxury Vinyl Flooring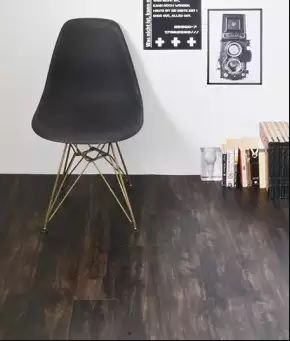 Product featured: Sakura PVC Flooring
The Sakura PVC Flooring is a Japanese product that is highly renowned as No.1 Top seller for flooring. Sakura vinyl flooring is a "lock type" panel which does not require an self-adhesive or glue and allows DIY creativity. The joints perfectly lock together which produces a clean flooring with no joint line (and no water is able to get in!). Not only does the Sakura vinyl flooring mimics the looks of real wood but also feels like real wood flooring. Lastly, the Sakura vinyl flooring is heavy duty and to withstand glass cracking, scratches and heavy weights.
Benefits of Sakura Luxury Vinyl Flooring



POINT 1:

Sakura vinyl flooring is a "lock type" panel which perfectly locks the floor panels, creating a seamless result. In addition, it also allows you to DIY panels to create variety of different design.




POINT 2:

No glue or adhesive material needed to install the Sakura vinyl flooring panels. Your original flooring would not get damaged in the process of installing the vinyl flooring panels and would remain it's original conditions.




POINT 3:

As the Sakura vinyl flooring is a "lock type", it produces a seamless outcome and would not have any joint lines. It does not allow water to sip in between and requires little to no maintenance.




POINT 4:

The Sakura vinyl flooring panel features natural real wood pattern and even feels like the real deal! It would be very difficult to differentiate real wood flooring to Sakura vinyl flooring panels.




POINT 5:

Sakura vinyl flooring panels are heavy-duty and can resist water and oil. In addition, the panels are able to withstand heavy weight and works perfectly fine in heavy-duty industrial areas.




POINT 6:

Lastly, the only equipment required to install would only be a cutter knife. It is extremely easy to apply the vinyl flooring panels and can even be installed by a single person!
Give your home interior a new modern aesthetic at a budget-friendly and hack-free flooring with Sakura Vinyl Flooring!