23 Sep
1 Comment(s)
1215 View(s)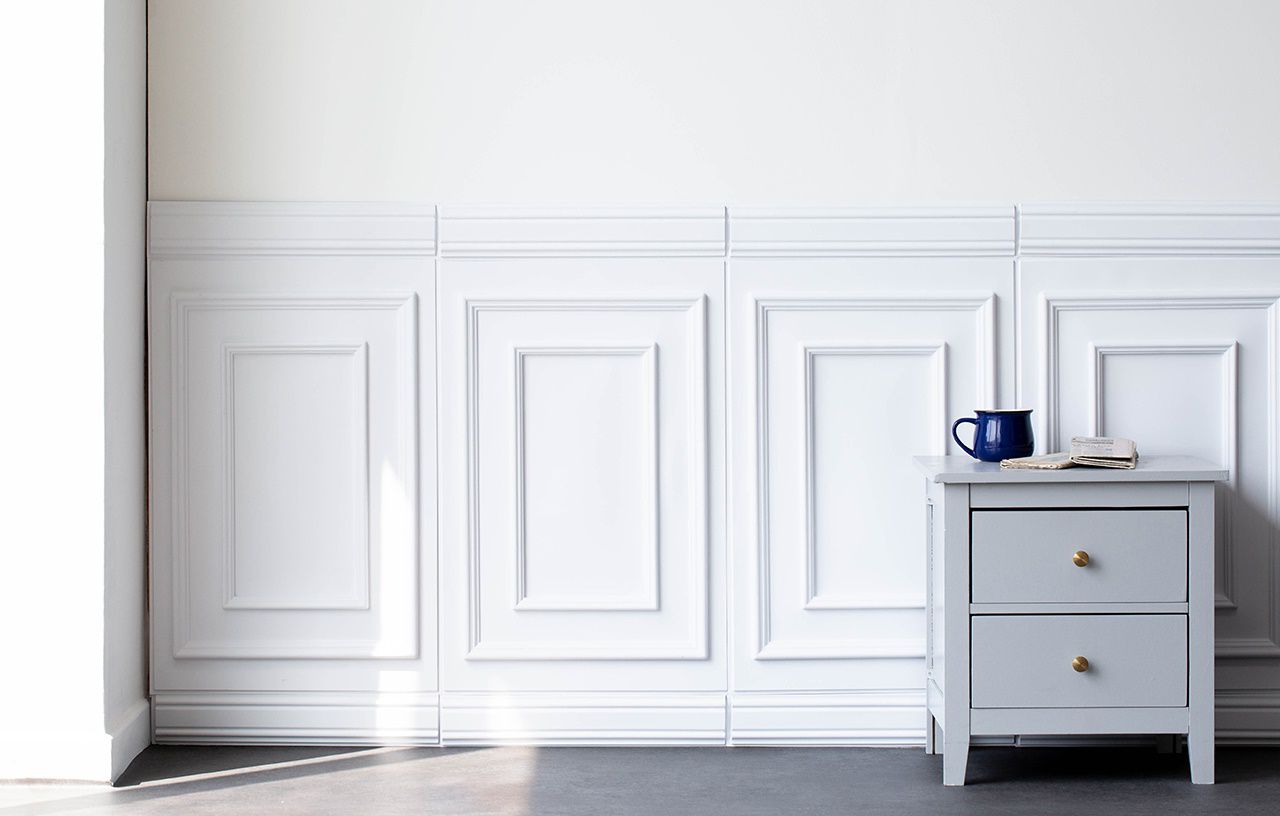 Product featured: Wainscoting Panel
Wainscoting, known as decorative panels, is a type of molding panels that existed and popularly used for centuries. Wainscoting is typically used as a wall accent, insulation, and to prevent (and cover up) damaged walls. A specific type of oak, known as wainscot, was used to fashion the paneling. Later, the type of wood used changed due to availability of other wood resources. Each wainscoting panel was comprised of a tongue-and-groove board in order to allow easy installation. These wainscoting panels are usually beveled or had added molding around the edges. Between each panel is a narrow vertical piece called a stile. The bottom piece of the wainscoting is known as the rail. Panels are installed either in-front of or behind the stiles and rails.
Nowadays, wainscoting panels can be comprised of any number of materials, not just oak. Modern technology has allowed wainscoting panels to be produced in sheets, rather than individual boards. This cuts down on the amount of trouble installing individual boards can cause.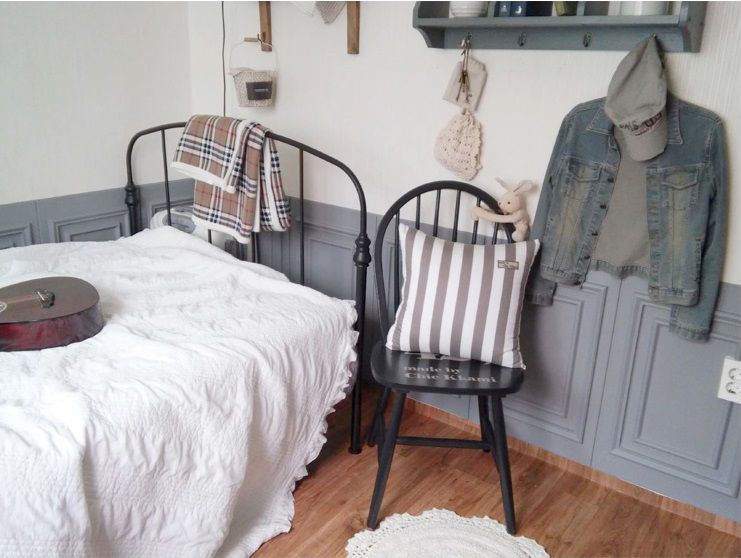 Product featured: Wainscoting Panel
The term wainscoting originally applied specifically to chair-height wood paneling across the bottom half of a wall. The panels served to provide insulation, but also to protect walls from the scuffs and scrapes of shoe-clad feet and the backs of chairs. Wainscoting can still serve as wall-protection in our well-insulated modern homes, but more than that it serves to add new dimension to our home decor.
In the modern days, wainscoting don't necessary installed on the lower bottom of the wall. Instead, several creative interiors have used wainscoting in various other innovation ways.
Why choose our Wainscoting Panels?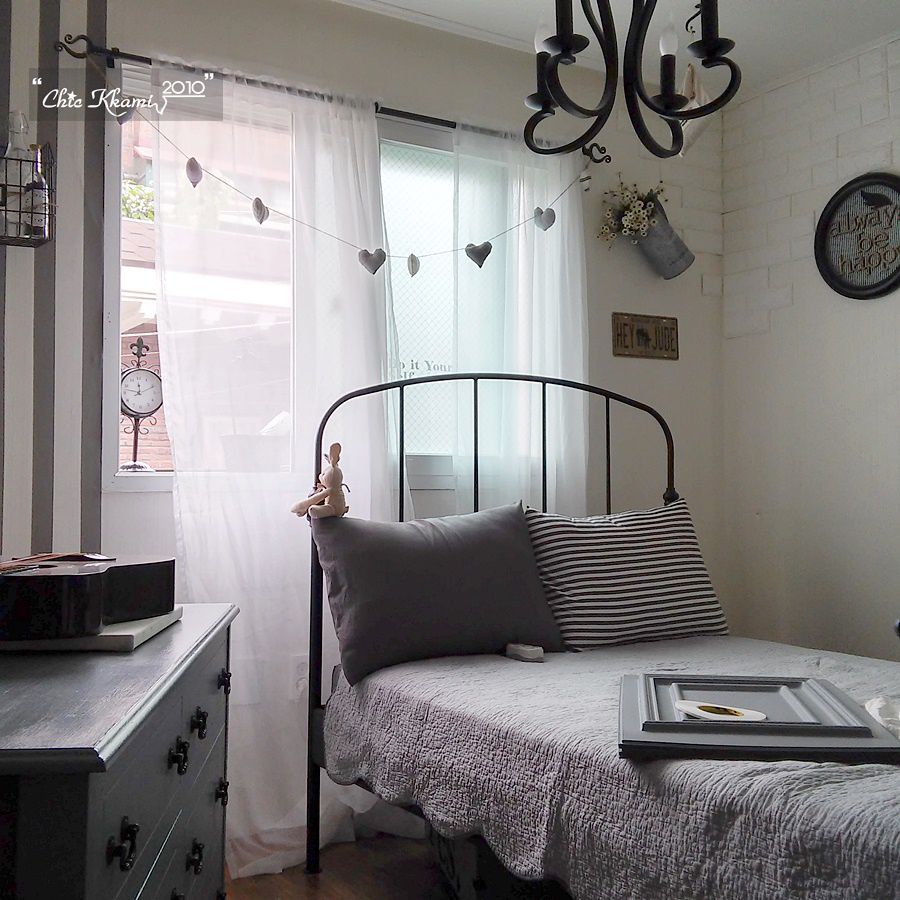 On average, the price to install wainscoting can vary from $3,000 to $6,000. With our easy DIY wainscoting panels, you can reduce your cost to just hundreds. Not only is it pocket-friendly but also extremely easy to construct. Our wainscoting panels is highly DIY-able and we always motivate creativity and innovation. You can use our panels for various ways other than the traditional wall accent.



POINT 1:

Simply use double sided tape or silicon to install on desired wall.



POINT 2: To install over power socket or other external wall devices, simply use a pen knife to cut out the desire shape.


POINT 3: For edges, simply use a penknife to cut the desired wainscoting panel size, apply fillers and paint it over for a seamless result.


Wainscoting Molding Panels and Foam Strips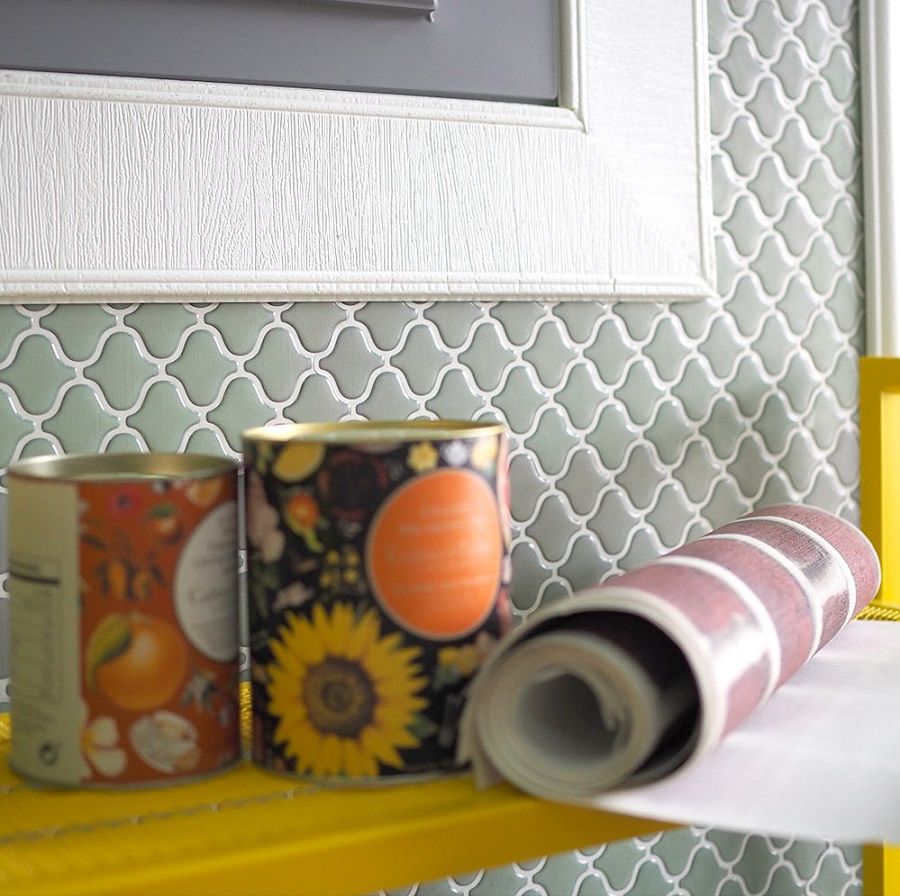 Product featured: Wainscoting Molding Panel
At a basic level, panel molding is similar to shadow boxes, except that it is composed of panels that are actually recessed behind substantial frame pieces. The artistry and craftsmanship of panel molding is superior, and their quality of depth and sophistication is greater. Dekorea's Wainscoting molding panels are DIY at basic level. Made of foam cushion, its light weight, flexible and self-adhesive, it replaces expensive raw material such as wood, concrete etc.
Wainscoting molding panels and foam strips are highly versatile allowing multiple different usages for interior decoration. You can create wall waist or border with molding panels, foam strips or use the Wainscoting panels to create a featured art piece.