04 Jun
Posted By
0 Comment(s)
735 View(s)
Wallpaper that can be pasted only with water What is Water Adhesive Wallpaper?


A piece-type wallpaper that can be stuck just by wetting it with water has debuted.
The name is also " Water Adhesive Wallpaper "
Water Adhesive Wallpaper characteristic is that if you get wet with water, you can paste the paste like a stamp and stick it as it is. And the second feature is that it is a square/rectangle piece type of roughly B3 size.
When it comes to wallpaper, many are in the form of rolls, and require the basic knowledge to cut and stick to the required length. Even the popular self-adhesive wallpaper is also true.
Water Adhesive Wallpaper is a new style of wallpaper that lets you break through the common sense of such wallpapers and enjoy wallpaper installment/replacement more easily.
Water Adhesive Wallpaper 6 Recommended Points


POINT 1: Easy to paste in small size
This is an innovative wallpaper that requires only a small amount of construction space, since it is small, approximately B3 size. Even if air gets in when pasting, it will come out quickly.
Depending on the area of ​​the roll-shaped wallpaper, it will be 2-3m per sheet, and it will be difficult for the wallpaper to be heavy and for beginners and women to stick alone, but with Mizhar, there is no such concern.



POINT 2: paste is unnecessary!
We can get wet immediately and stick

The water-based paste is dried on the back of the wallpaper.
By wetting it with water like a stamp, it will be transformed into a paste-backed wallpaper that will allow moisture to return to the paste.
You can paste it from above without removing the background wallpaper



POINT 3: Damaged ground and rental OK!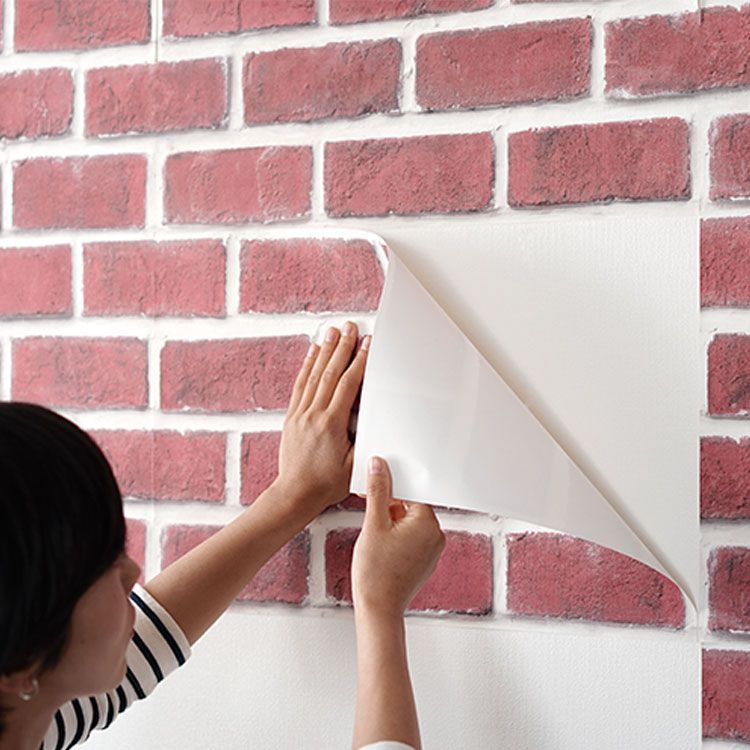 Because it is a water-based paste, it can be removed easily and cleanly on a common vinyl wallpaper without damaging the substrate even if it dries.


When pasted for a long time, the backing paper of the wallpaper may remain, but it can be peeled off if it gets wet with water.



POINT 4: Can be pasted without moving the furniture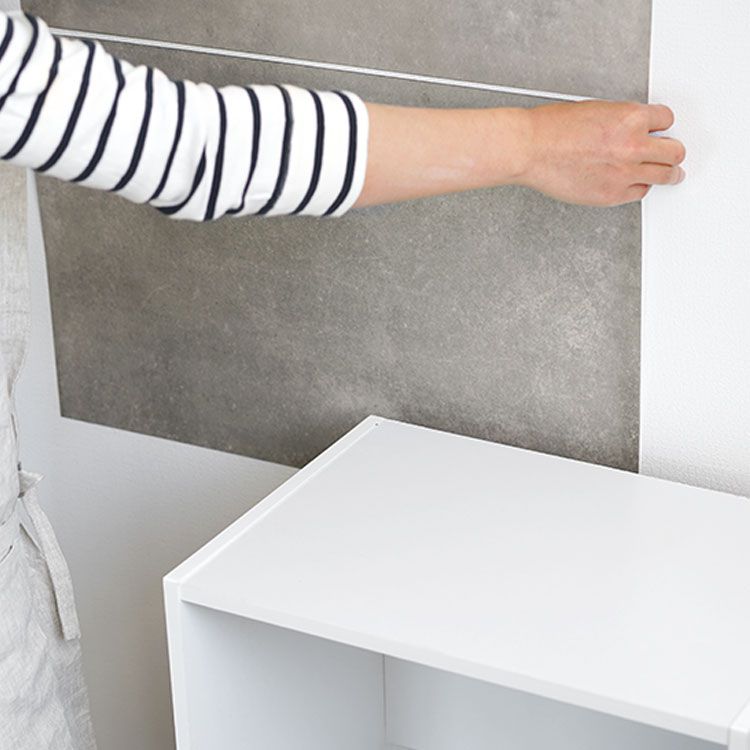 Unlike roll-shaped wallpaper, it's a piece type, so it's easy to stick in narrow spaces and minimize waste.

We can cover only where we can see behind the air conditioner and furniture.

POINT 5:
Unnecessary
Joint Line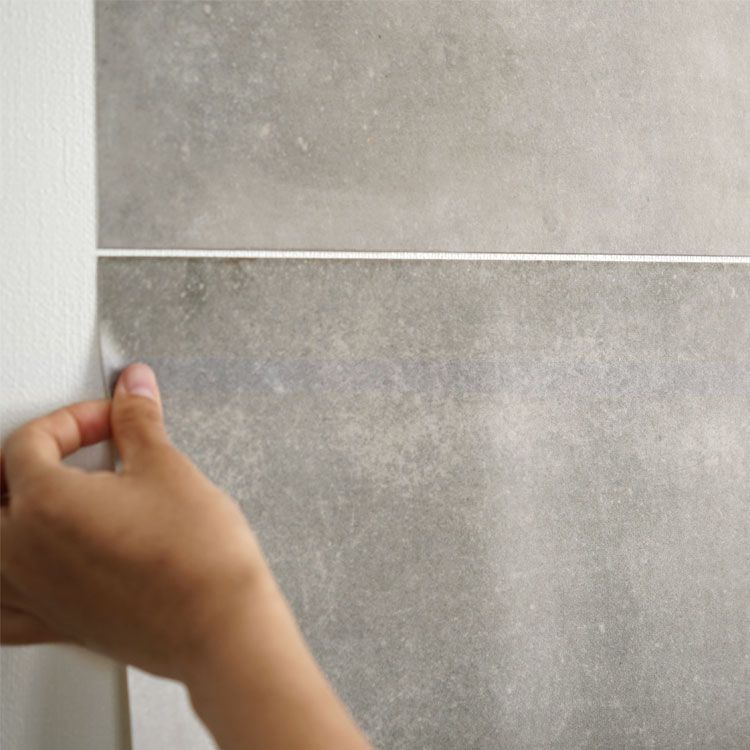 There is no Mimi like domestic wallpaper, so no need to cut joints (seams).
Pattern matching is OK at the end!

POINT 6: We can slide and can adjust position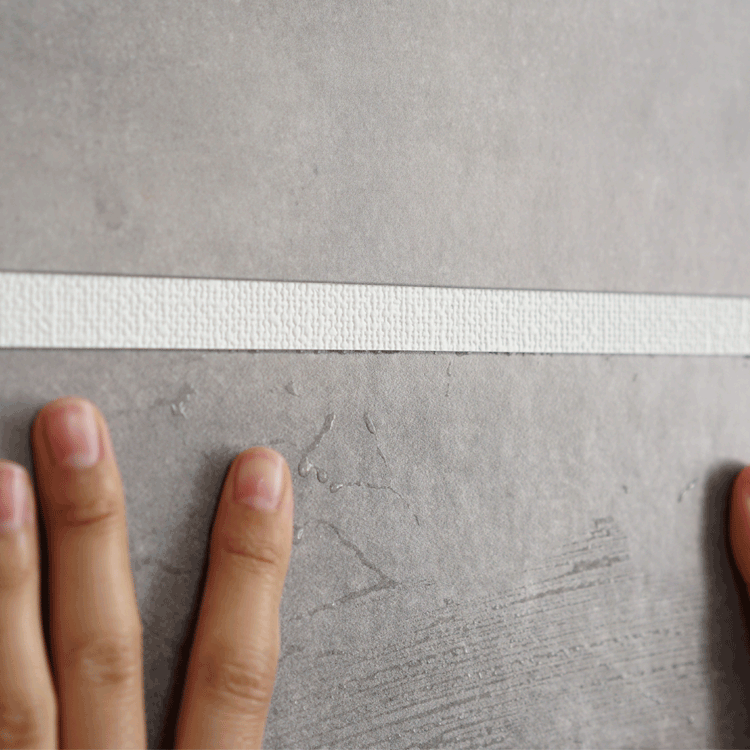 There is plenty of glue, so if you want to fine-tune after pasting you can just adjust the wallpaper by sliding it.

If it is not slippery, peel it off and stick it once, or lightly wet it with water to improve slippage.
HOW TO -Installation Method-
1. Preparation before applying the wallpaper Remove the
outlet switch plate in advance and wipe the substrate clean.

The floor gets wet because it uses water. If you are concerned, please cure with a
masker
.
2. Wet the wallpaper Put
water in a bucket or the like
to wet
the wallpaper.

Once wet, align the bevels together and gently squeeze them to make them creased.

3. Apply the paste for

about 5 to 10 minutes.

4.1 Stick a piece

Check the top and bottom of the handle,
and stick
it from the left end to the end.
5.2 Paste the second and subsequent pieces

Align the patterns, and stick them with overlapping wallpaper.

6. Cut

the excess Paste down to the bottom
, cut
the remaining part by squeezing.
7. Finish

Repeat 4 to 6 and paste it all over the wall.