Shelf & Racks
Showing 1 to 5 of 5 (1 Pages)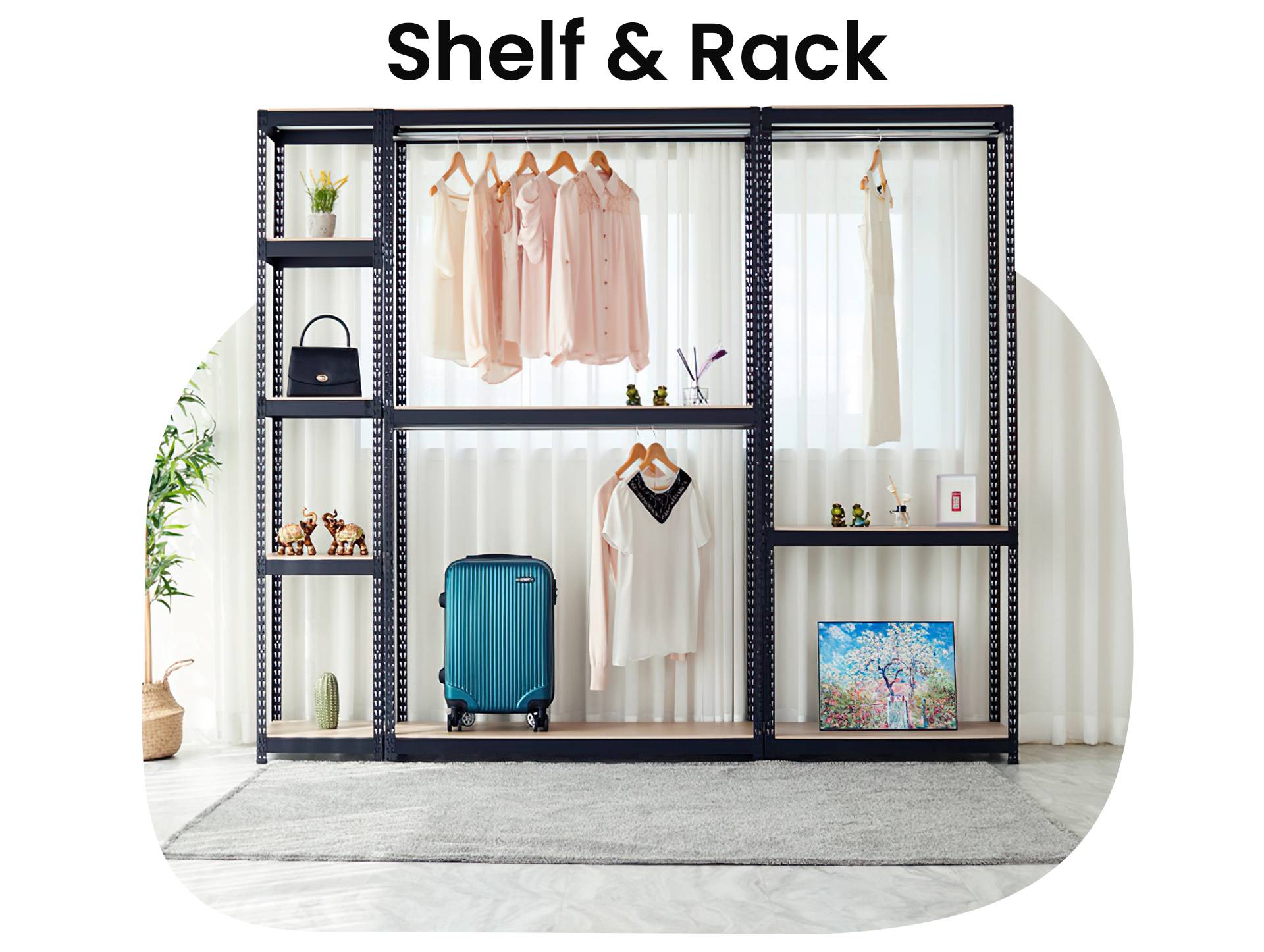 Our premium Shelf and Rack are 
Stable and built with sturdy material.

The rack would not shake even with 
uneven weight balance.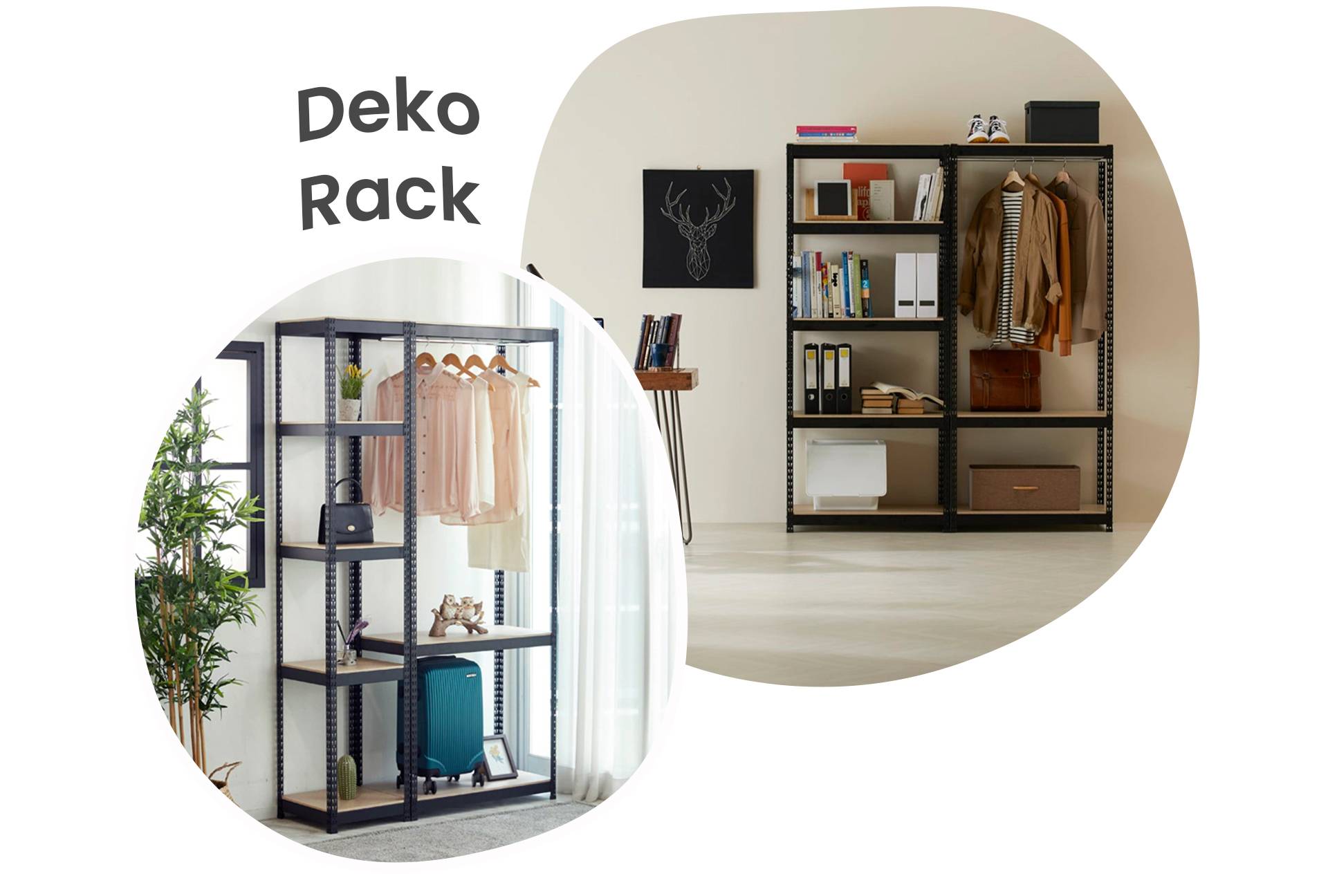 A cost-effective shelf proper storage management.
Assembled without hammer, bolts, or nuts.


Placed under extreme pressure test, each rack 
is able to hold up to 100KG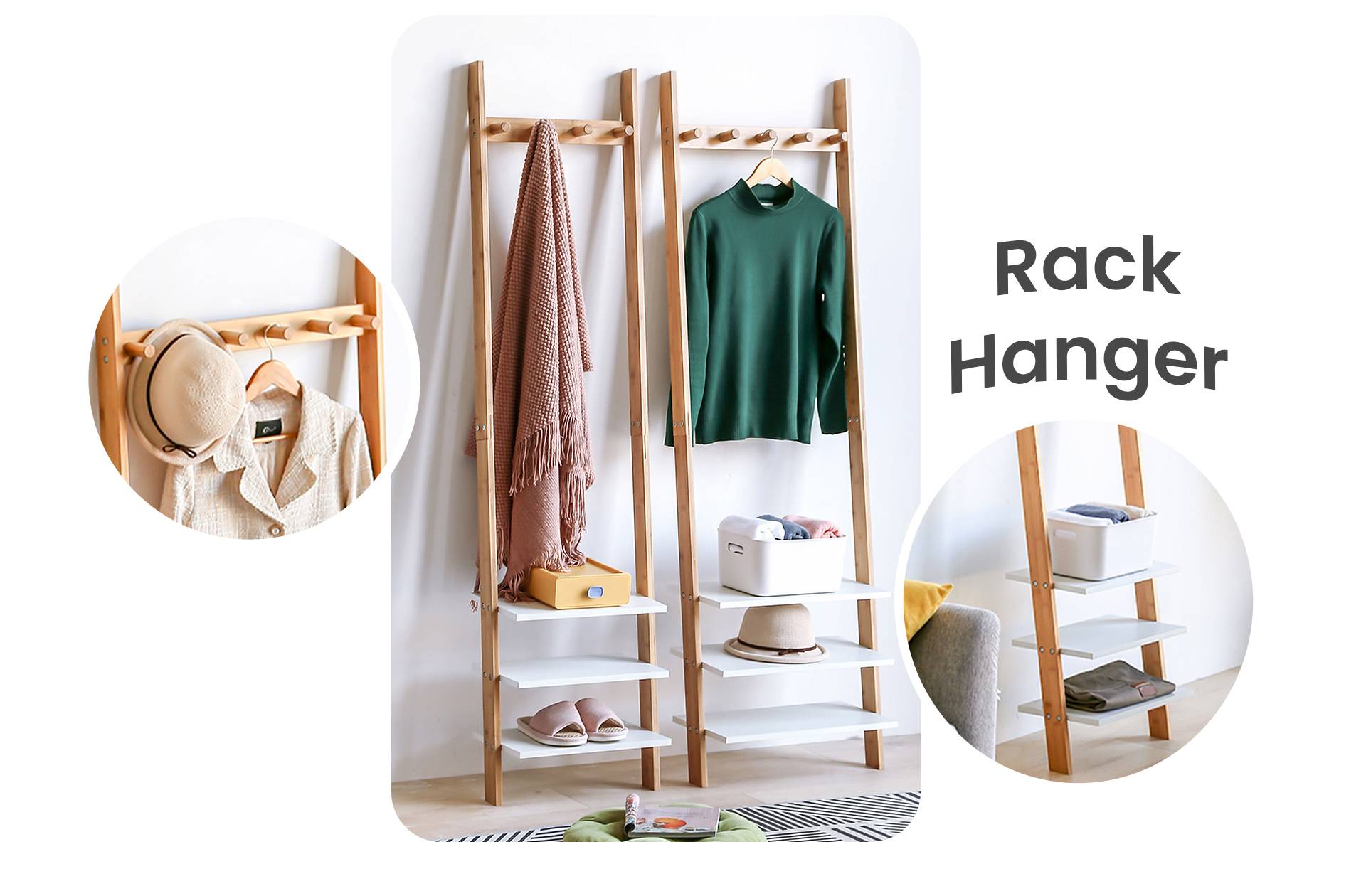 Made from bamboo + MDF board.


Ideal to organize your everyday clothes 

or seasonal outfits.

Help you save space 
and make the room look organized.

Shelvings and racks may serve the simple purpose of organizing and holding items.
However, a bad rack and a good rack can make a world of difference.
Safety is first and foremost when it comes to heavy items. DekoRack is no exception with robust steel legs built-in and rubber stoppers to prevent damage to the floorings.

Manufactured in Korea with its stringent policies, DekoRack is without a doubt top-notch quality
The platforms are made with solid plank wood which is supported by the sturdy steel frame distributing the pressure evenly. There are also zero bolts in our racks making it silent and you will no longer be annoyed by creaking shelves!

Home decor is often marred by messy and ugly essential items just lying around or stacked messily on a table. Having a rack will without a doubt soothe your mind and make your home look tidier!



Assembly can be a hassle, especially when dealing with heavy metal products.
We have noted that in mind and discussed this with our engineering team.
In the end, we came up with a fully modular rack that can also be built in 20 minutes with no tools!
No more hazardous steel filings in the air or getting those nasty papercuts!
We thought about how to make the safest, sturdiest customizable rack and we came up with DekoRack
With a strong steel frame and robust legs, the foundation is definitely mighty. The platforms are made from solid wood planks allowing for heavy weights to be placed on it without bending. Rubber stoppers for the feet ensure 0 damage to the floor!
This is the ultimate rack redesigned to eliminate any and all hazards.
Some racks are too tall to fit in your home and are potential hazards. Some racks are too short to store long items or they do not have enough space for your use.
Instead of buying different shelves every year. We recommend getting our customizable DekoRack!

Dekorack is fully modular allowing you to determine how high or low you want to build the shelf. You can put the platforms on any levels and accommodate all types of equipment and items!

Save the hassle and save your wallet!



DekoRack is secured by the world's first "4 lock" system. This system requires no bolts and without bolts means zero creaking making it the world's first "silent" rack.
No tools are required for installing our rack. This means zero steel filling will be flying through the air and entering your lungs. Steel fillings are incredibly dangerous when breathed in and can contribute to a variety of health problems.
Dekorack is a masterpiece that combines aesthetics, quality, safety and health.
We do not think its worth risking health to build a rack, what do you think?
---