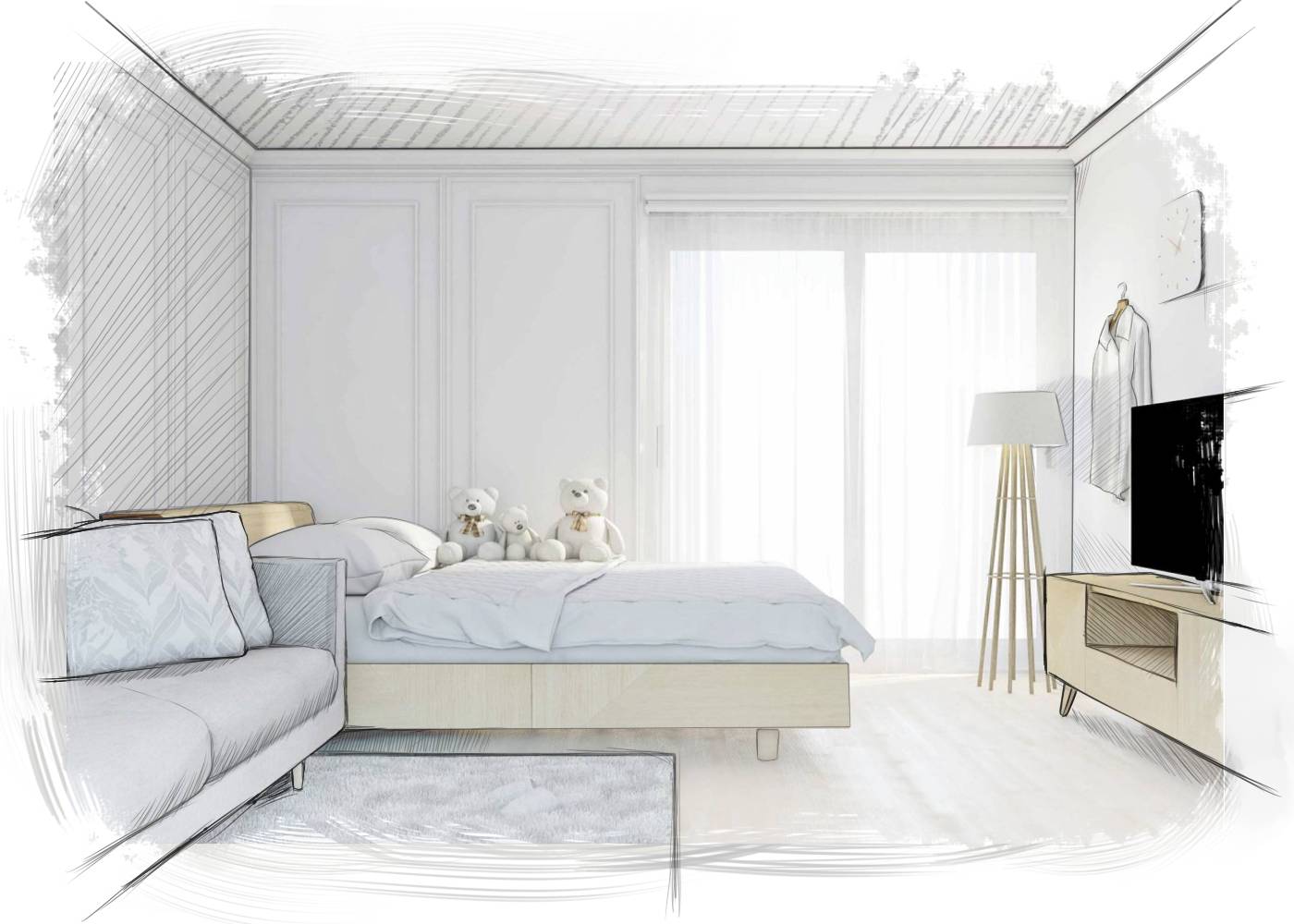 Molding can elevate the look and feel of a room. Wainscoting is a common type of trim that can be used in various ways. Wainscoting can be a great way to make a space stand out. Adding it to a door, stair wall, hallway, or a big living room can add an interesting design element to these spaces. Here's an example of how to install wainscoting in your living room.
Living room wall before installation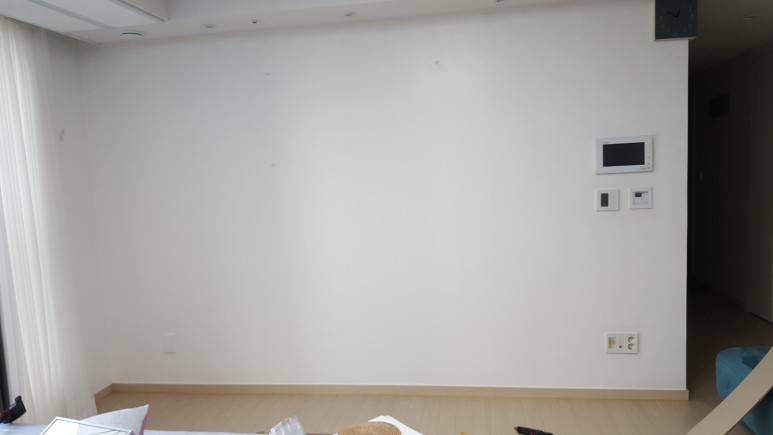 Looks like a big boring wall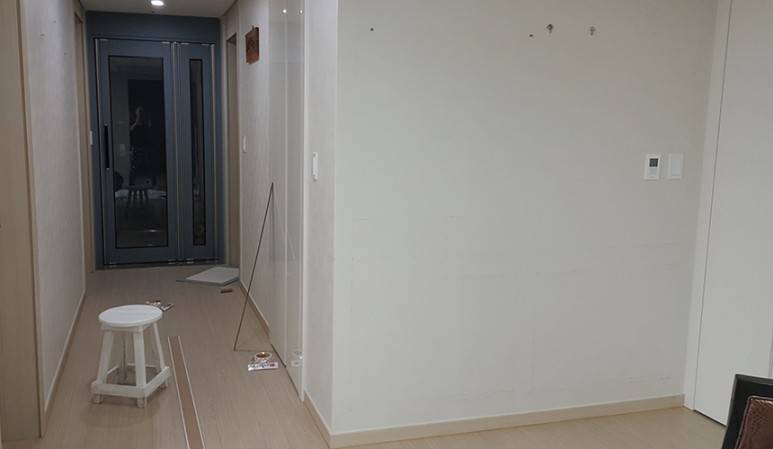 First, you need to decide what design you want. Or you can draw on paper. After that, you need to collect all of the tools, this is the tools that you need: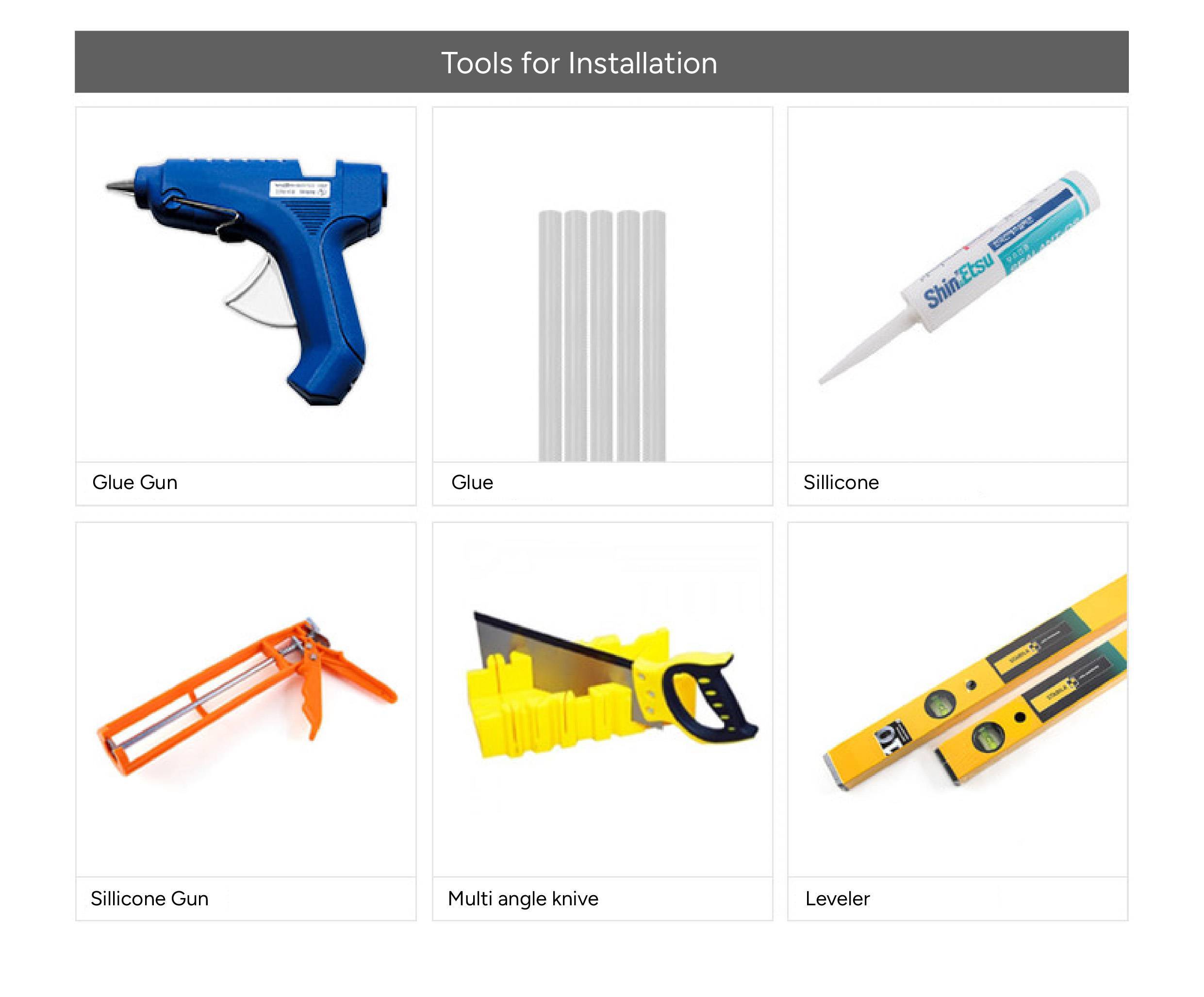 Of course, you need our Miga wainscoting. Our wainscoting is made from an eco-friendly material from the same raw material as the yogurt bottle. It creates a safe indoor space as it does not contain substances that cause sick house syndrome. We provide various colors and designs to add more aesthetics to your house and offer a variety of finishing molding designed to cover vast spaces or corners of louvered walls. Our products are made by a top-quality brand in Korean material, making the outcome product strong, durable, and long-lasting.
After collecting all of the material, you can start drawing a soft line with a pencil. Draw precisely in a spot where you want to stick the molding. After that, you can apply the glue gun to the corners of each molding.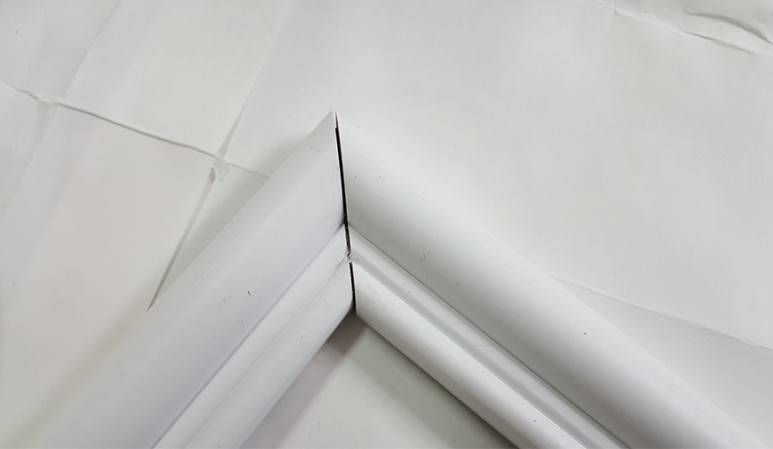 And then put all of the frames on your wall like this.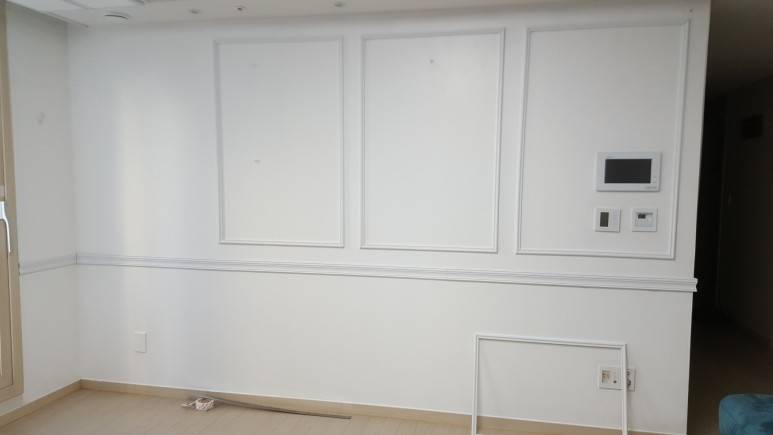 After putting all of the moldings on the wall, this is the result. Now your wall looks amazing!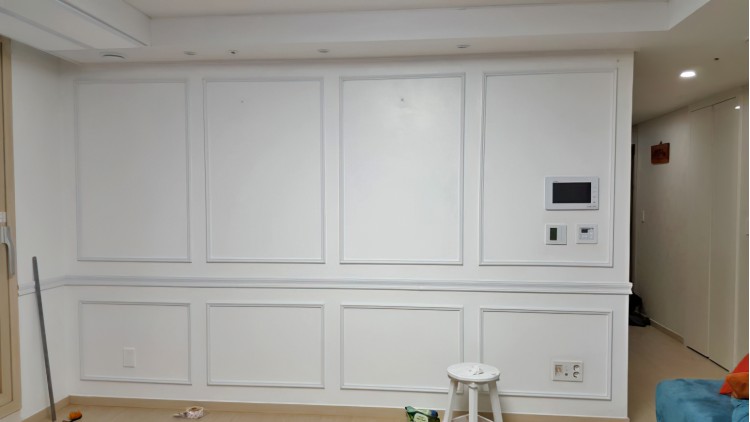 If you don't have time to install it, do not worry~ we also provided a professional service. Our team is an expert and professional who is dedicated to delivering the ultimate best work for your dream house.