13 Sep
1 Comment(s)
1663 View(s)
Creative Multi-Purpose DIY Pegboard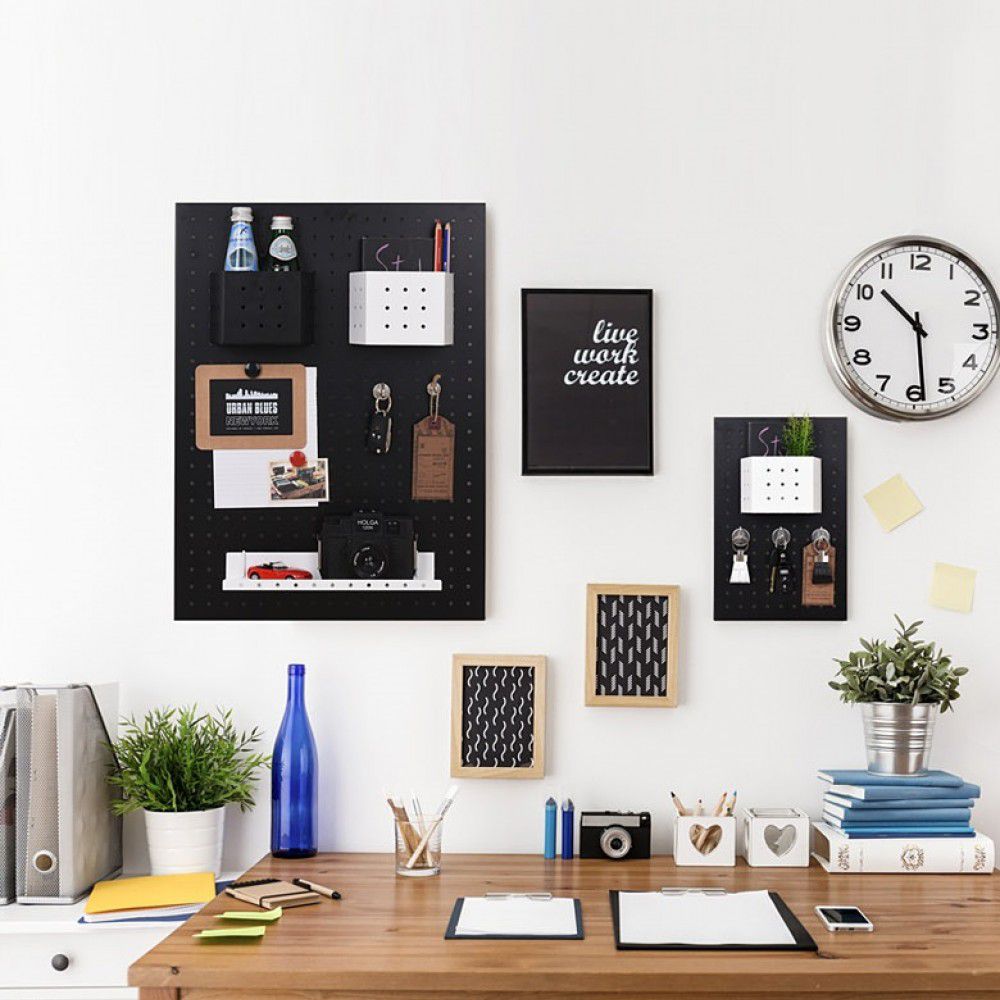 Product featured: Steel Pegboard
When it comes to organizing or storage, many would have thought of regular shelves and cabinets. There are many available options to choose from, however, it's hard to beat the vertical storage that is available through attachment panels. By using pegboard, you will not only see that it is more organized,stylish and space-friendly, but it also allows you to be creative and design it however you wish. Here are several different advantages of using a Pegboard.

Product featured: Steel Pegboard
When most people think of pegboard, they think of perforated panels used for warehouse manufacturing or displaying of goods to be sold in retail shops. However, pegboards can be used for variety of different interior settings. Pegboards have upgraded from a garage organization to an ideal option for stylish storage for every room in the house. One of the most obvious usage for pegboard is to keep your tools off. You'll also be able to attach different accessories to the pegboard panel such as pegboard hooks and baskets.
Here are some examples of pegboards used in different interior settings:
Home Office Space

Grab some pegboards (or even just a giant one), several hooks, pegboard basket, a table and a chair and you got yourself a home office pegboard organizer!
Kitchen
As our pegboard is heavy-duty, it is able to hold heavier items such as pots and pans. Thus, it would give you the storage that a pegboard backsplash would provide. Use the open pocket mini box, steel metal racks, pockets and storage boxes to store spices, sauces and coffee mugs.
Warehouse/Industrial
And lastly, the original warehouse, industry, garage organisation storage. Use some pegboard hooks to hold your tools and storage shelves and baskets for other items!