Selecting suitable flooring for your home can be a tough decision. Flooring sets the tone for your home, must meet your interior style preferences, and be ideal for your lifestyle. If you are still finding the best floor for your home, Floor Reform Sheet is an excellent option for kitchens because it is waterproof and easy to clean. Not only for the kitchen, but Floor Reform Sheet is now making its way into other home rooms. This is a real installation project for an entire room in the house using a floor reform sheet.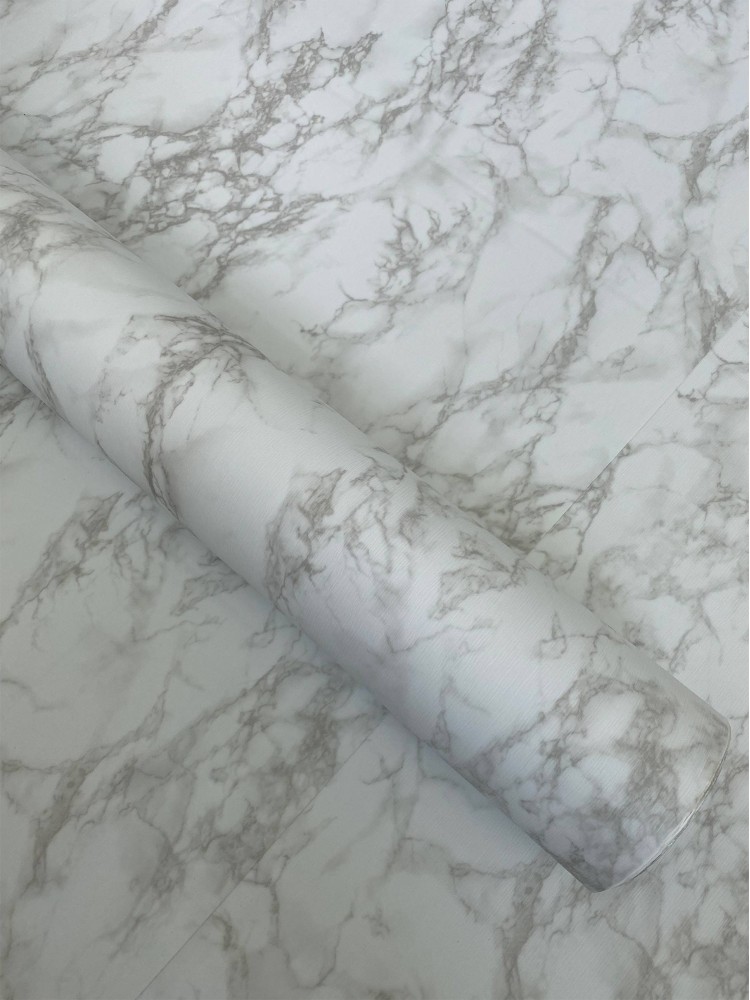 We use the RSF-26 Marble White design for the floor reform sheet installation. The marble looks so detailed and has an elegant design.






This is a process for installing the floor reform sheet, you can easily DIY it in your home, or if you don't have time, we also provide an installation service for an extra fee. So you can just wait, and we will magically transform your floor into a brand new one~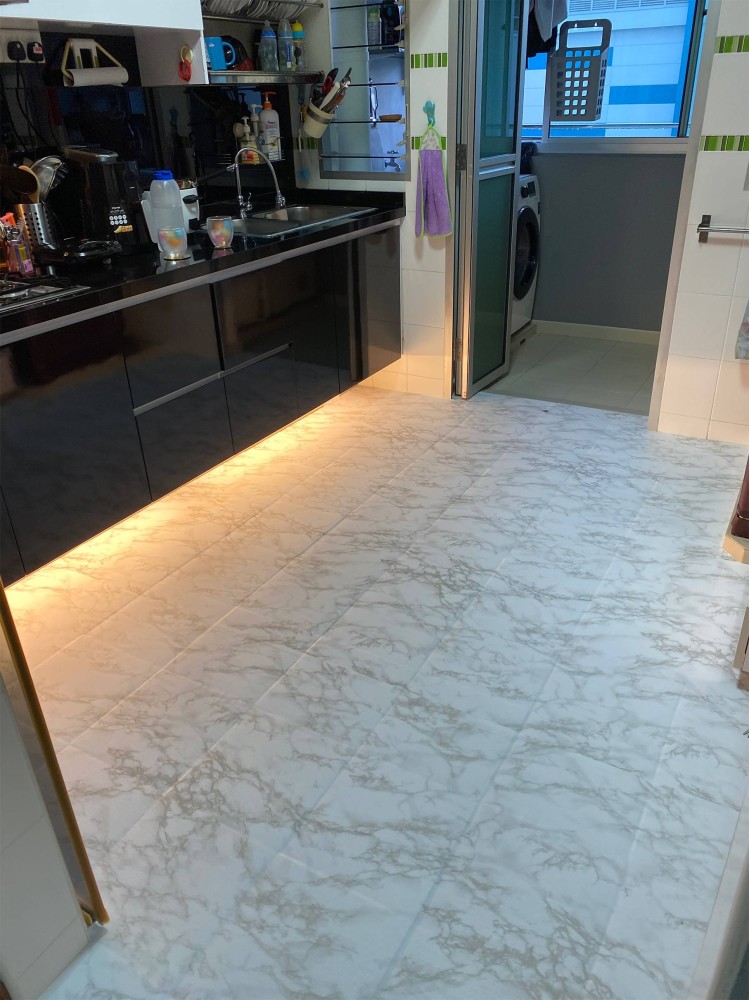 First, this is installing a floor reform sheet in the kitchen. You can install it in the kitchen because our floor reform sheet is waterproof, mold-proof, and easy to clean.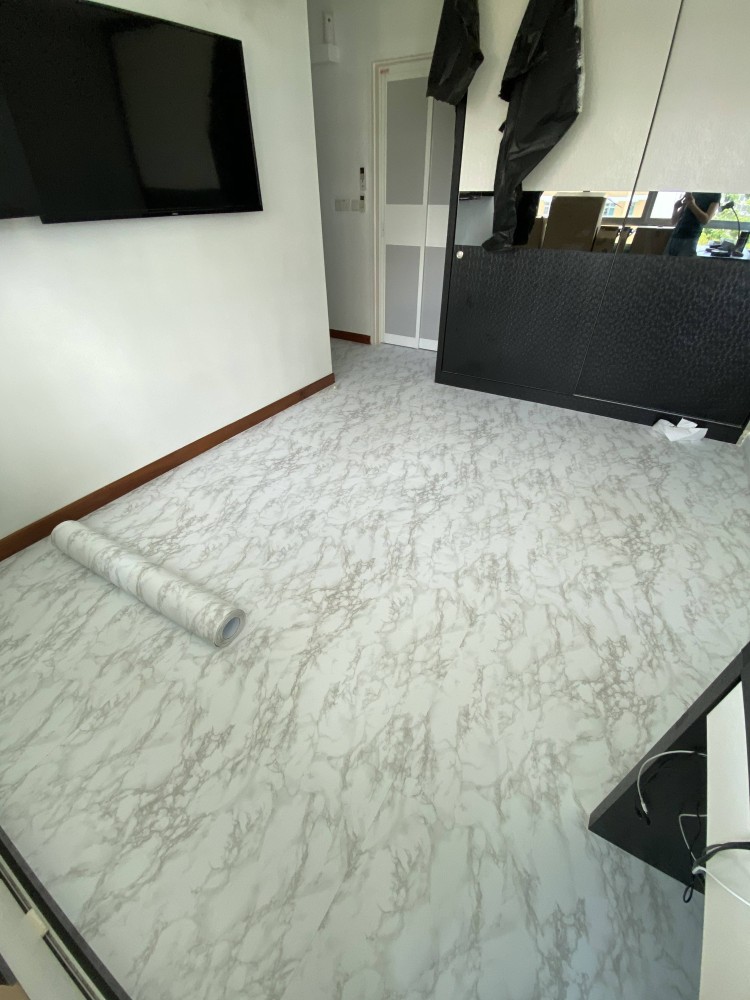 Do you want to change your bedroom floor? But you are on a budget? Of course, you can! A floor reform sheet also can be installed in your bedroom.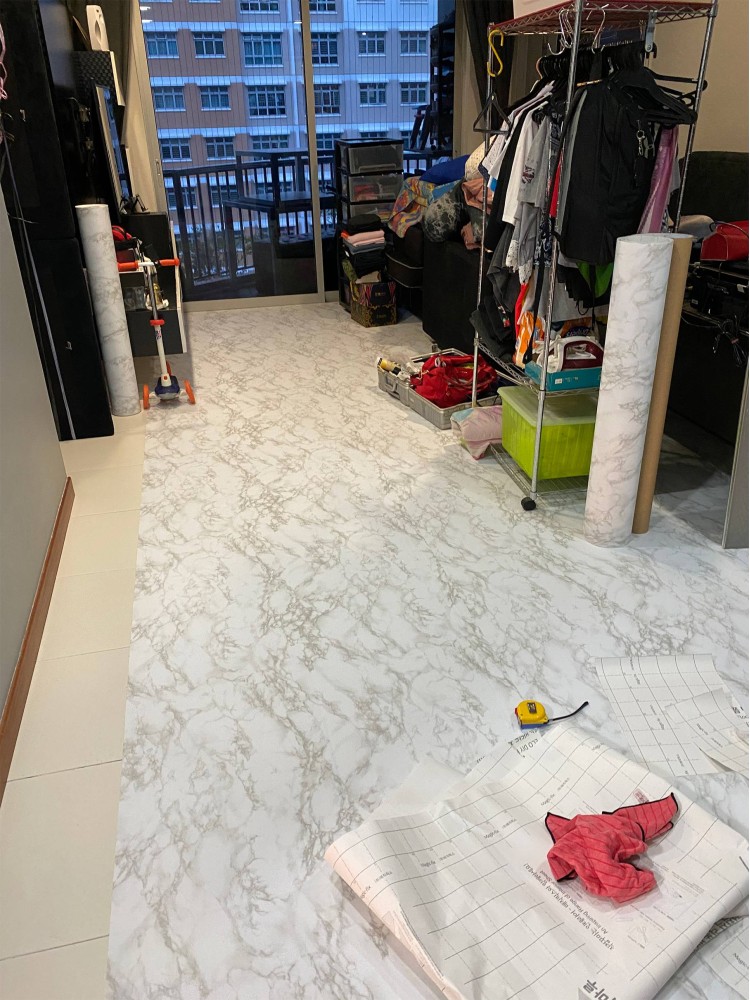 You also can install the floor reform sheet in the living room~ to give your guest an elegant feeling.
Marble will give your home the
luxury
, high-end look of stone feeling to your home

So, what are you waiting for? Not only marble design, but we also have many designs and patterns that you can match with your home interior. If you want to have brand new flooring without cost much, a floor reform sheet is an excellent option for you~