Korea Self-Adhesive Wallpaper - Premium Quality, Eco friendly
Material
: PVC film (Eco-Friendly)
Install Area: Can be applied to any flat surfaces such as old wallpaper, painted wall or ceiling, marble, furniture, cabinets, glass, metal, tile or even in bathroom.
Brand
: Hyundae Sheet , Magic fix
Easy to apply - Just peel and stick! Apply to any smooth surface.
* No adhesive or glue needed to install
* Fully removable, Repositionable
* Waterproof and wipe clean
* Perfect DIY product, No installation service needed
* Colours of the product may slightly vary from the photo(s) due to monitor settings and light reflections.
Delivery : Qxpress 2~3 working days. Delivery time we are unable to control, please do not ask what time can deliver to you as it is delivered by Qxpress not us. Thanks for your understanding.
NOTE : Please clean the wall of dust and oil before pasting the wallpaper. Our wallpaper's quality has many years of proof, stick very well and of high quality!
Plain Series
Plain - 001

Plain - 002

Plain - 003

Plain - 004

Plain - 005

Plain - 006

Plain - 007

Plain - 008

Plain - 009

Plain - 010

Pure Plain Series
Pure Plain - 001
Pure Plain - 002

Pure Plain - 003

Pure Plain - 004

Pure Plain - 005
Pure Plain - 006
Pure Plain - 007

Pure Plain - 008

Pure Plain - 009

Pure Plain - 010

Pure Plain - 011

Pure Plain - 012


Pure Plain - 013

Metal Series
Metal - 001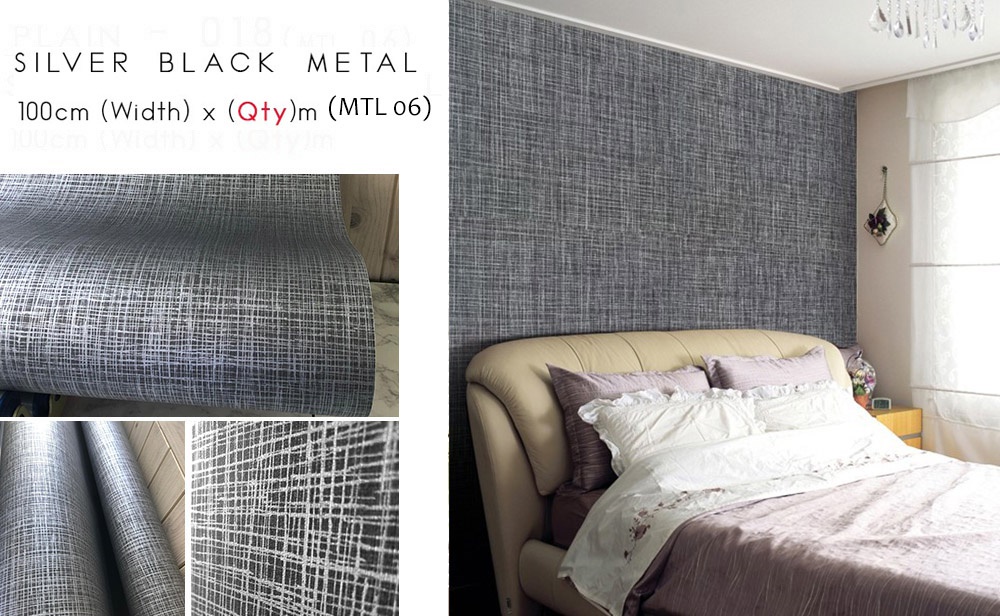 Metal - 002
Metal - 003
Metal - 004